---
"The hottest play in Palm Springs...
A must-see"
--Diane Anderson-Minshall, THE ADVOCATE

---

​ELECTRICITY
by Terry Ray

Four Decades, Two Men, One Highly-Charged Love Story...

ELECTRICITY - the deliciously hilarious, heartbreaking and
romantic love story between Brad and Gary has delighted audiences across the country. Playwright Terry Ray's riveting story unfolds over 4 decades and Brad & Gary's epic journey will stick with you long after the evening is over. Is the person that you can't get out of your head truly the person you're meant to be with?


Our recording breaking nearly four year run in Palm Springs has ended as we focus on moving ELECTRICITY Off-Broadway . We'll post all updates here!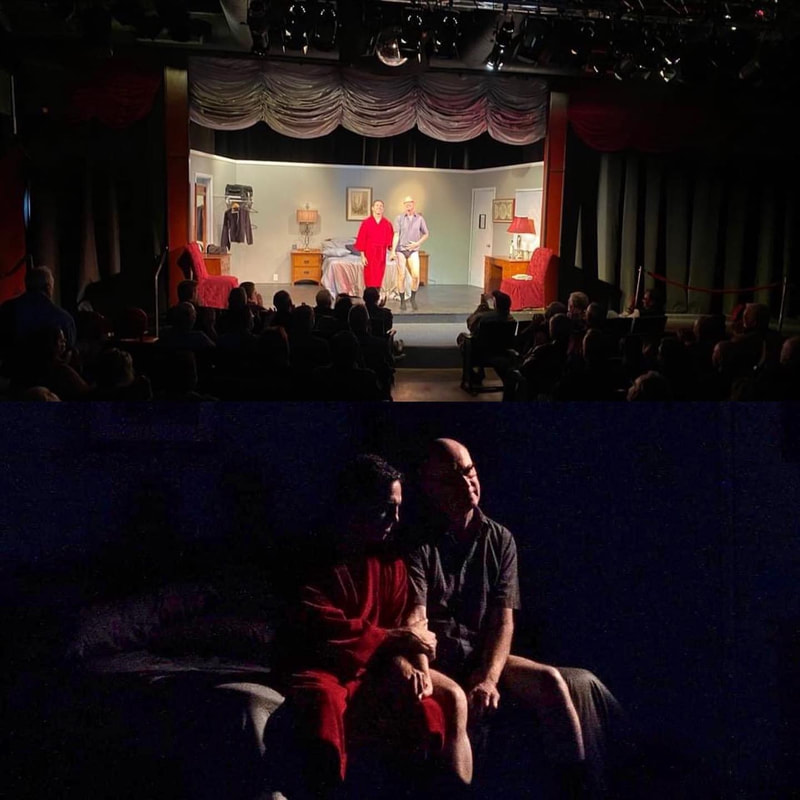 ​"One of the most memorable productions in California."
GED - Gay Entertainment Directory
---
Flawless romantic performances in a gay comedy gem... A resplendent mix of hilarity and tender emotions... Comic timing that sparkles... A gay love story that endears, delights, and will surely endure as an important play about being gay in our turbulent times."
--John Townsend, LAVENDER MAGAZINE

"Sexually charged...
The thrill of voyeurism thrives...
A riveting delight to watch...
Truly enveloping and hypnotic experience"
--Genna Rivieccio, THE PRIDE
---
Photo by Theodore D. Robinson: robinsonarts.com
​Written by
​TERRY RAY
Starring
​TERRY RAY
MEL ENGLAND
Produced by
MICHAEL DARNER
Directed by
STEVEN ROSENBAUM
SYNOPSIS:
With laughter and heartbreaking honesty, ELECTRICITY explores the relationship between two gay men who meet as freshmen in high school in 1969, the year of the monumental Stonewall uprising. In 1983, at their 10th high school reunion, sex, drugs and booze make up the life of formerly closeted Brad Burke, while ex-seminary student Gary Henderson is still so closeted that he hides his sexuality behind an invented wife. After reuniting at the party they decide to share a motel room. Soon there's a monumental clash of worlds that sparks an "electricity" between them that lures them back to that same motel room after each 10-year reunion from 1983 to 2013.ELECTRICITY is a deliciously funny, sexy and surprisingly emotional journey that also shines a spotlight on the tremendous changes in the lives of LGBTQ+ over the 50 years since Stonewall by witnessing the changes in Brad and Gary. It navigates a world where gay life was hidden in bars and sex clubs to one where equality might just be a reality--if Gary and Brad can only believe that they deserve it.

ELECTRICITY received rave reviews for its 11-week extended premiere in Los Angeles, its appearance at Hollywood Fringe Festival 2017, its run at Evolution Theatre Company in Columbus, its tour to Camp Bar Cabaret in St. Paul / Minneapolis where Lavender Magazine named it Best Out Of Town Production alongside HAMILTON (it also won Best Actor). It played to wildly enthusiastic audiences in New York City as part of the Gay Pride / World Pride / Stonewall 50th Anniversary festivities. It played immersively inside a real hotel room in Palm Springs (INNdulge) and went on to a record breaking 3 1/2 year run Palm Springs run that ended at Oscar's. As the team gears up to take ELECTRICITY Off-Broadway, stay tuned to hear soon where it will play next!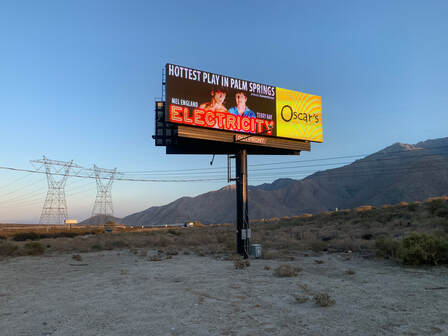 ​​

"Funny... Dramatic... Touching...
Inspired... Clever... Entertainingly Intimate..."
--Will Dean, THE DESERT OUTLOOK
​




"ELECTRICITY is shockingly good...
​The show is expertly executed...
Witty, bitchy, at times gritty and moving, the show hits all the right notes, delivering the perfect combination of sweet, sexy, uproarious, and at times, sad. But like any memorable love story, it all ends up going right to the heart."
--Winston Gieseke, PALM SPRINGS LIFE

"A rich character-driven delight...
Playful and poignant, the "Electricity" has a charge that extends not just between the characters but well into the audience."
--Margaret Quamme, THE COLUMBUS DISPATCH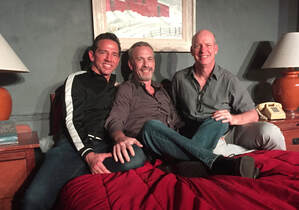 In this moving comedy/drama, Terry Ray brilliantly focuses his unfiltered dramatic lens on the pain and triumph of love in our lives. The nudity is hot without being gratuitous and the tears are genuine without being manipulative.

​With every performance, Mel and Terry rewrite all of our stories, finding the essence of hope and joy that HIV/AIDS can never steal from us.
---Alan Downs, author of THE VELVET RAGE
"It's an utter joy getting to spend a couple hours
with these two characters"
--Richard Sanford, COLUMBUS UNDERGROUND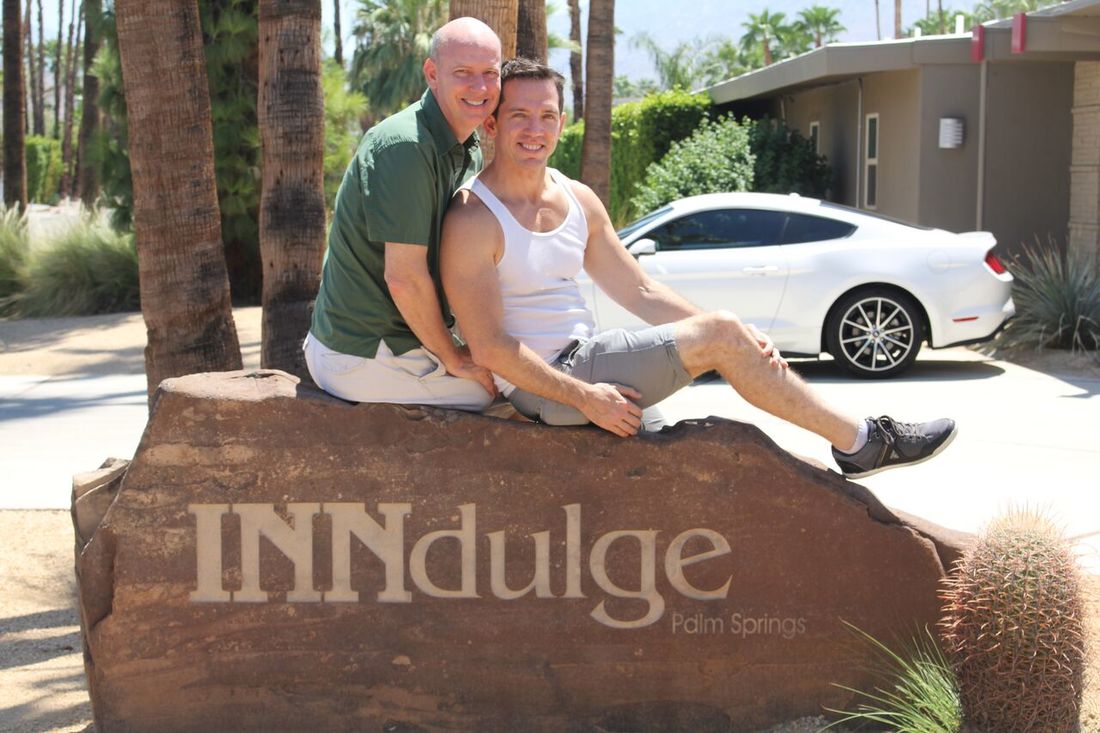 ​




​
​




​

Photo by Theodore D. Robinson: robinsonarts.com


​"Ray and England are superb as these star-crossed lovers. Ray's metamorphosis from a closeted man/boy to a full-fledged
man of understanding is delicious to watch... Ray's play is solid and superbly written... It's some damn
fine writing... I enjoyed every
second and found myself completely lost in their love story."
--Kay Kudukis, BROADWAY WORLD


"Very compelling...the most memorable part of my trip
...a must-see for any visitor to Palm Springs"
--Ed Walsh, THE BAY AREA REPORTER
---
​ELECTRICITY is Off-Broadway Bound!!
"Electricity" is a fun-time super-gay sex-romp that is riveting, intense, and also a laugh riot. Actors Terry Ray (playwright) and Mel England in an
​in-and-out-up-and-down love affair are flawless and right on target.
-- Robert Heide, playwright and author of "Robert Heide 25 Plays"
"ELECTRICITY is a riveting exploration of life...
Ray & England's chemistry is the kind seen in the best of romantic comedies like some of my absolute favorite romantic comedy films--- SILVER LININGS PLAYBOOK or SOME LIKE IT HOT or HIS GIRL FRIDAY
or THE BIG SICK come to mind..."
--Becki Iverson, COMPENDIUM, Minneapolis
---
SPECIAL GUEST STAR Q&A MODERATORS
We have had quite a growing list of celebrities ELECTRICITY performances that have guest moderated a post show Q&A with the cast and production team. Here's a lovely testimonial from Hollywood icon Ruta Lee about her experience.
HERE ARE SOME MORE OF OUR PAST GUEST MODERATORS
---
---
---
| | | |
| --- | --- | --- |
| ALAN DOWNS, clinical psychologist & best-selling author of "The Velvet Rage" | Actor JIM J. BULLOCK: TOO CLOSE FOR COMFORT, SPACEBALLS, HOLLYWOOD SQUARES | Actor WESLEY EURE: LAND OF THE LOST, DAYS OF OUR LIVES |
---
PAUL COLICHMAN & DAVID MILLBERN
Emmy winning Here TV Power Couple

Actress JOYCE BULIFANT: THE MARY
TYLER MOORE SHOW, AIRPLANE!

Comedian / Writer STEVE BLUESTEIN: Founding Member of Groundings, THE BRADY BUNCH VARIETY HOUR
---
PATRICK EVANS Channel 3 meterorologist,
"Eye on the Desert" host & radio personality

RON OLIVER Emmy nominated &
prolific director / writer / producer

CRAIG CHESTER Independent Spirit Award Nominated indie film star/writer/director

---
| | | | |
| --- | --- | --- | --- |
| JASPER COLE veteran "bad guy" character actor | GEOFFREY MARK biographer of Lucille Ball, Ethel Merman & Ella Fitzgerald. | LUKE YANKEE author-playwright-actor-director-teacher-producer and son of movie icon Eileen Heckart | RANDY DONEY Broadway, film and television dancer THE CAROL BURNETT SHOW, BLAZING SADDLES |